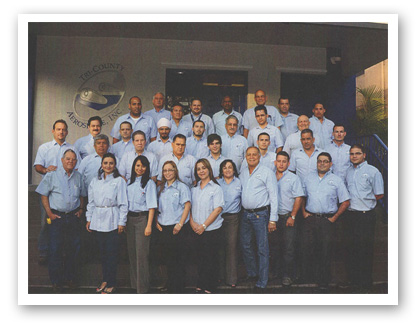 Mission Statement



Tri-County Aerospace, FAA / EASA approved, was established in 2003 by a core of knowledgeable professionals in the aerospace industry in order to form a world class rewind and repair facility. Through the years we have developed into an industry leader in the rewind and repair of new generation (NG) components that generate electrical energy for commercial and military aircraft. We employ the latest technology in order to provide our customers the highest standard of quality and the quick turnarounds (TAT) the aviation industry demands.

The strength of our company rests on the quality, professionalism, skills, diversity, and track record of its labor force.
OUR DEPARTMENTS
ENGINEERING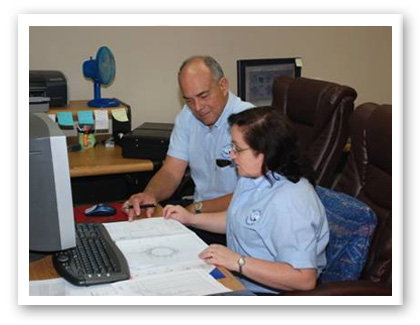 Accomplishing the Development of FAA Approved Specialized & Proprietary Data. TCA Engineering Department leads the industry in providing cost effective solutions to our customers.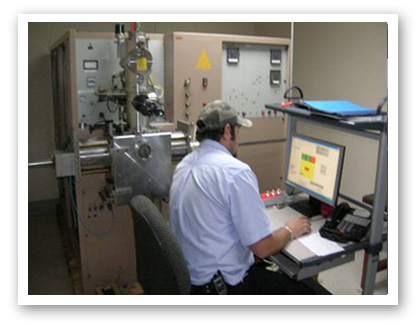 Electron Beam Welding - Highly Specialized Services

TCA houses an Electron Beam Welding Machine enabling our trained personnel to accomplish this highly specialized service in house. Enabling TCA to accomplishing precision welding to the highest quality.
PRODUCTION
Performance of all tasks related to the rewind and repair of all parts
CLEANING / STRIPPING
Nearly every part that is processed in our shop passes through this department
since they may require any or various of the cleaning, strupping or varnishing processes.
REWINDING
MACHINING
Fully equipped machine shop with three (3) Manual Lathes, one (1) Manual Drill-Mill and
one (1) Surface Grinder for the performance of all repairs that require machining.
Programmable CNC Lathe and CNC Vertical Machining Center for production of high quality complex machined parts.
We maintain a large inventory that together with our specialized engineering and services
enable Tri-County Aerospace to provide a quick Turn Around Time (TAT) to our Customers.
OUR BER PROGRAM
Under this program we specialize in the repair of components
normally returned as BER and TRASHED by other repair stations.